Places that have been recommended by families with children with special needs.
18 Edson Hill Road, Stowe, VT, United States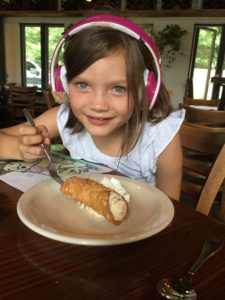 We had a wonderful experience while eating at Juniors at Stowe.  From the moment we were seated until the time we left, the staff was very accommodating to our daughter.  They willingly sat us away from windows (due to the fear of bugs), asked us if it was okay if their service dog visited, and went out of their way to find some crayons for our daughter.  Granted, the restaurant was very quiet (1:30) but my hope is that they are like this all the time!
And the food was very good!
1250 Williston Road, South Burlington, VT, United States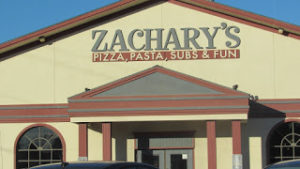 Zachary's family fun center is a locally owned restaurant and arcade located on the Williston Road in South Burlington Vermont. In addition to the arcade and restaurant, there is a ball pit and tunnel slide for young children to burn off extra energy in. This is my go-to place when we are stuck inside because of weather or to break up the boredom of running errands. In my opinion the family fun center is fun place for children ages two and up.
Why it works for us
Zachary's is an open, and clean space with bright lighting. It is easy to see your child or multiple children with in the family fun center. The arcade has enough games to be fun but is not overwhelming. I also find the noise level to be low even with the arcade games and small children running around. One big bonus of the games at the family fun center, is they are run by tokens! No fancy cards here! I love this! I hate when arcade games are run by card readers. The card readers never work, they are hard to scan, and you never know how much money you have left. As an added bonus because the games require you to put your tokens into a tiny slot it also provides hidden fine motor practice. Another plus for the tokens is it easier for my son to understand how many he has left. The last reason why I love the arcade games at the family fun center is they dispense tickets. I love seeing all the children running around and jumping up and down in glee while they see their winnings dispearse from the machines. Not all machines give out tickets, but it is easy to figure out what machine provides the opportunity to win tickets. The tickets also add up with little or no skill required. Each time we have gone we have been able to cash our tickets in for a couple of tootsie roll pops which is a great end to the afternoon.