102 South Winooski Avenue, Burlington, VT, United States
The Howard Center offers a Flexible Family Funding which provides financial support for children with special needs. The money is meant to be used for many things such as respite, summer camps, clinical services, or adaptive equipment. Families need to contact intake worker, Shannon Lowcock, to see if they qualify.
Contact Name
Shannon Lowcock
266 College Street, Burlington, VT, United States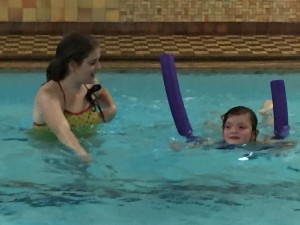 This is an amazing program for individuals who have a diagnosis of autism.
1) Children & adults do need a diagnosis of Autism.
2) They can live anywhere! We have folks come from NY!
3) No membership at the Y is required
4) A few different options in terms of age. If they're over 3 years old we look at the 6 private swim lessons, one-on-one with an instructor
The grant will cover 6 private swim lessons (30 minutes each) OR if they're under the age of 3 I look at integrating them into our parent/child program with a caregiver from home in the water with them.
They offers six 1/2 hour swim lessons for free if your child has ASD.  After six sessions, you can take private lessons for $30.00 per 1/2 hour.