910 Cochran Road, Richmond, VT, United States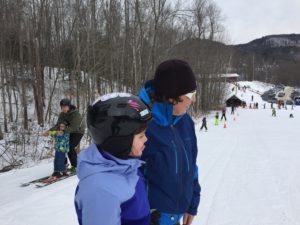 Cochran's is a small ski area in Richmond, Vermont.   Cochran's is an amazing place for children with special needs.  From the instruction to the smallness of the ski area, it is an amazing place to have your child learn to ski.  The best part is the sense of warmth, caring, and community that they offer for every family!  Cochran's offers a 6-week "Spectacular Ski School" program for children with special needs.
Contact Name
Barbara Ann Cochran at barbaraann@cochranskiarea.com
4323 Vermont Route 108 South Smugglers' Notch, VT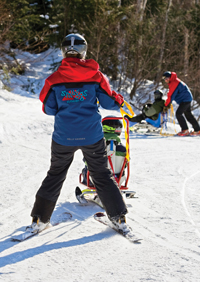 Smugglers Notch adaptive program provides therapeutic recreation for children and adults of all abilities.  Their ski program comes highly recommended by many families!
Experiences are tailored to meet the needs and goals of each individual. Some campers/students may require two counselors/instructors, while others may be appropriately paired with one counselor.
We also offer an inclusion program with our ski and snowboard programs for children. This gives a child with special needs the opportunity to socialize with his/her peers while still maintaining the support he/she needs through the adaptive program.
There is no age limit for the program. Half and full day lessons are available. Our highly trained instructors will evaluate each individual's needs and goals and determine their equipment requirements. Smugglers' adaptive program maintains an inventory of adaptive equipment including mono-skis, bi-skis and a slider. Snowboarding is also available.
3984 Route 11, Peru, VT, United States
Bart Adaptive Sports Center provides people with disabilities and their families the opportunity to enjoy outdoor sports in southern Vermont.  They offer instruction in skiing, snowboarding, cycling, kayaking and golf as well as a summer camp environment at Lake Shaftesbury State Park.
16 Gregory Drive, South Burlington, VT, United States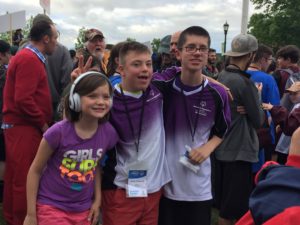 Special Olympics Vermont offers year round sports training and competition opportunities in 13 Olympic-type sports for individuals ages 8+.  In 2016, the sports seasons were reorganized into four distinct seasons culminating in four statewide competitions: Winter Games, Summer Games, Fall Games, and Holiday Games.
This is a wonderful opportunity for individuals to participate in sports, make friends, and have fun!
Stowe Adaptive Sports is an incredible program designed to increase the independence and physical and mental well-being of people living with disabilities.  They offer financial support for adaptive skiing and riding, swimming, and stand up paddle boarding.  Stowe Adaptive Sports mission "is to improve the quality of life for persons with disabilities living in or visiting Vermont by sponsoring participation in adaptive sports and recreational programs".  For more information about skiing activities click here or contact jcimini@stowe.com
Contact Name
Joseph Cimini
Vermont Adaptive Ski and Sports works with children and adults with all types of disabilities.  It offers numerous programs (skiing, cycling, tennis, hiking, etc).  Their ski programs are run at Bolton, Sugarbush, and Pico.  The ski program is amazing!
One parent says, "Thank you to VT Adaptive and the compassionate skiing volunteers for supporting my daughter Sophie in an activity that she truly loves! No longer watching her siblings from the lodge, now all she talks about is going to "top of the mountain". We can't wait for the snow to fly in our house!"